Best Tips
for Booking a Car Rental
in Naples Florida

If you're in need of a car rental in Naples Florida, there are lots of options. For those planning on flying to Naples for a vacation, you may want the convenience of having a rental car.
Although Naples is the perfect spot for that relaxing beach vacation you've always wanted, this Southwest Florida beach town, is spread  over quite a large area.
You'll see so much more of this beautiful area if you're able to drive to the various hot spots.
There are several local private vendors set up at some of the big resorts and most of the well known vendors have outlets at the airport.

---
Car Rental Tips to Save Money
There's a a variety of car styles available. Choose one to suit your needs.
Be sure your rental car will comfortably seat all of your passengers for journeys of a few hours in length, should you decide to make the journey to other Florida beaches, the Everglades or Disney World, when on your Naples FL holiday.
The car style you choose affect the price....the larger the vehicle, the more $$!
Any extras you add to the car rental can add up very quickly. A navigation system can add an extra $15-$20+/day, baby seat $12-$15/day.
Look for rental deals, which have 'unlimited mileage' use . You'll be surprised when driving from the beach, to the hot shopping spots, to the various attractions, how the miles add up.... especially if you decide to visit any other nearby Florida beaches or attractions outside of the Naples area.
Reservations are best made before you arrive so that your rental car in Naples is waiting for you. Online booking is the best option because it will give you the greatest savings, and save valuable vacation time. Make your Hertz reservation now!
Vehicle rental rates fluctuate. Like hotel bookings, the rates are based on availability. So, with this factor in mind, it's best to shop online before you travel, to get the best deal.
This is a very busy vacation spot, especially during high season in the winter months. If you've been counting on a rental car to see Naples during your visit, you may be disappointed, OR, pay a very high premium for a car rental.
Choose a reputable company. If something goes wrong and the company claims you've damaged the vehicle, they can charge you for it. Dealing with a reputable company also helps to ensure the mechanical reliability of the vehicle, too. Our recommendation is Hertz, leading car rental company.
Be prepared to pay extra $$ for insurance, if the driver is under 30
The car rental business is a very competitive industry, so be sure to shop around for the best price. BE sure to double check the fine print, to ensure you're getting what you've signed for!
Use discount cards AAA or CAA. If you rent cars often, the rental companies often have a program for frequent renters, to save you some money
---
Popular Naples Attractions to Visit

There's so much to see in Naples and the beautiful surrounding area, I highly recommend a car rental to make the most of your vacation in this fantastic beach vacation spot. It would be a shame to miss some of the most spectacular scenery and best attractions in North America, right here in Southwest Florida.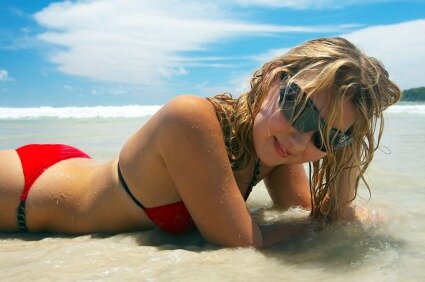 ---
Alternatives to a Car Rental Naples Florida
You can still have a great vacation in paradise, without a vehicle rental. Many of the hotels and resorts offer complementary shuttle services to the beach and various destinations in the area.
There's also the option of
......taking a cab: Taxi Time, 239-200-0000
......or a limo, Southwest Florida Trans Group, 239-275-8294
But if you like to get around and see everything on your own schedule, and see all there is to see, then a car rental in Naples Florida..... is the ONLY way to go!
You May Also Like......
Naples Florida Sun Home > More Visitor Information