Florida Seafood Festivals:
Fun Things to do in Florida!
Florida seafood festivals are fun and light-hearted events held annually in the sunshine state! Casual, outdoor events showcasing the harvest from the Florida waters, are a must for all who live in or travel to Florida!
Tasting the delicacies from the 'sea', while enjoying live entertainment in a casual laid-back atmosphere, is what the seafood festivals in Florida are all about!
Florida is surrounded by water and enjoys year-round moderate temperatures in most parts of the state. This makes it the ideal location for many great outdoor festivals.

Florida seafood festivals are some of the best in the country and people come from all over to enjoy the delicious, fresh food from the waters of the Gulf and the Atlantic Ocean!
Those attending Florida seafood festivals are drawn by the variety of prepared and take-home seafood including fresh fish, stone crabs, crawfish, and shrimp. Since these Florida festivals are held so close to the water, the fresh seafood is just steps from where it was caught!
There are few places in the country where you can enjoy seafood as fresh as what you will find at these state seafood festivals!

In addition to all of the great seafood found at these annual seafood events, they are also great for family and friends, and include live music, artisan displays, and events for kids....wonderful Florida attractions!


Some of the Popular Florida Seafood Festivals!


Florida Keys Seafood Festival - January, 2013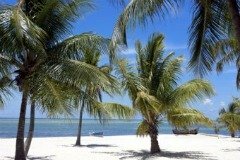 This one day event focuses on some serious 'eating', along with some light and lively entertainment! Delectable dishes in the offerings include traditional conch chowder and fritters, crab claws, lobster, clams, 'pick 'n' peel Key West shrimp, and what Key West is known for world wide, key lime pie!

Fort Myers Beach Shrimp Festival - March 14-15th 2015

Highlights of the seafood festival in Fort Myers Beach includes a morning parade, including the festival's 'Shrimp Queen', a 'run for kids' and the Festival Princess Ball!
100+ craft and food vendors with seafood booths everywhere, make this event a fun laid-back event.

Marco Island Seafood Festival - March 20-22nd 2015

The Marco Island Seafood Festival takes place in late March and welcomes nearly 10,000 people to Marco Island.
This is one of the premiere FL seafood festivals and includes live music, charitable events, and plenty of seafood.
Festival goers enjoy seafood inspired soups, sandwiches, and entrees featuring some of the freshest catches in the area. The festival also includes a Kids Zone, making it one of the favorite things to do in Florida for kids!

Everglades City Seafood Festival - Feb. 7-8th 2015

The Everglades City Seafood Festival takes place in the historic Everglades City FL and is one of the most popular seafood festivals of Florida.


The festival is attended by up to 50,000 people each year and features fun for the entire family.
There are live country music performances, arts & crafts, a fun fair with rides and games, and of course, plenty of fresh seafood. The event spans an entire weekend and kicks off on Friday night with a Family Fun Night!
Everglades City is the state's stone crab capital and the crustacean is featured among many of freshly prepared seafood dishes.
This is one of the best Florida seafood festivals and offers a chance for attendees to sample a variety of seafood dishes, while enjoying the fantastic Florida fresh air, live music and time with friends and family!

Naples Stone Crab Festival - October 24-26th 2015

This Florida seafood festival is a 'new tradition' in Naples Florida, this year's being the third annual event... one of the things to do in Naples, that shouldn't be missed!
Live entertainment, beer tents, boat tours, kid's activities, food and craft vendors, artists displays, historical displays, Miss Stone Crab Swimsuit contest, cheap water taxi transportation to major festival event locations for $1!

If you're looking for more things to do in Florida, here's lots more
cool Florida attractions!


Other Seafood Festivals in Florida
Appalachicola Oyster Cook-Off
Port Salerno Seafood Festival
Cortez Commercial Fishing Fest
Grant Seafood Festival
Marathon Seafood Festival
St. Augustine Seafood Festival
Deering Seafood Festival
Desoto Heritage Festival - held at Bradenton Beach
Pompano Beach Festival
Isle of Eight Flags Shrimp Festival
Blue Crab Festival
Penasacola Festival
Destin Seafood Festival
Franklin County Oyster Festival
St. Marks Stone Crab Festival
Mighty Mullet Maritime Festival
Boggy Bayou Mullet Festival
Florida Seafood Festival
Sebastian Clambake
Stone Crab Jam
Yankeetown Seafood Festival
Homosassa Seafood Fest
Lake Park Festival


Check this Florida Seafood Festivals calendar for dates, tickets and more detail on Seafood Festivals in Florida.
Take in some the 'real Florida' culture and visit one of the Florida Seafood Festivals..... you'll be glad you did!


Related Articles
Return to Things to do in Florida

Return from Florida Seafood Festivals to Naples Florida Home Page