Florida Music Festivals: A Perfect Way to Take in Some of the Real Culture of Florida!
Florida music festivals around the state are very fun events that will make your stay in Florida, all the more exciting. These Florida festivals feature something of a "have-fun" element that is highly relaxed, and this nicely complements the casual, beach vibe that is predominant throughout the state. So if you are looking for some things to do in Florida, you should do yourself a favor and check out any one of these music festivals! These festivals are held throughout the year, but many are held during the hot, sticky summer months in Florida. Some are held in the day, but most are held in the evening, when things 'cool off' a little! So, grab yourself a 'cold beer', settle into your lawn chair, and enjoy the great Florida outdoors and some of the best music in the country!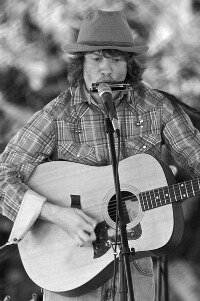 Here's just a few of the most popular Florida music festivals!

Tampa Bay Blues Fest -- This annual music festival has been going on since 1995, and in the last two decades of this festival, some of the biggest names in blues music have appeared on its stage.
Taking place every year in Vinoy Park in St. Petersburg, Florida, this festival has welcomed Buddy Guy, Jerry Lee Lewis and Los Lobos, just to name a few.
There's awesome blues entertainment, but also great food like seafood and Cuban cuisine along with wine and beer.
Visitors can even buy special VIP packages that put them right in the front row at this music festival!

Sewanee Music Festival -- The Sewanee Music Festival is hosted by the Allman Brothers Band. Since 2005, this live event has been held in Live Oak, Florida, at the Spirit of the Sewanee Music Park, and it normally takes place on two stages, the Mushroom Stage as well as the Peach Stage. The Sewanee Music Festival normally takes place over the course of a few days, though revelers like to arrive early to take in the kickoff party that showcases less well-known musicians! This kickoff party is usually held the night right before the official start of the festival.

Winter Music Conference -- The Winter Music Conference has been going on since the middle of the 1980s, and it is normally held in March in Miami, Florida.


An electronic music conference that lasts a whole week, this music festival's venues are mostly hosted either in Venice Beach or in Downtown Miami.
The focus of this music festival is to draw in professionals such as DJs, the media, people in radio, promoters, producers, record label reps and artists.
If you decide to join in and take in this festival, beware of this fact: in the week that it is held, this event usually draws in 100,000+ people, so Miami is very crowded at this time, with this popular hot and very hip music festival! Come to Miami, have a ball and be prepared to join in the fun and dancing to some fabulous music and 'shake your groove thing'!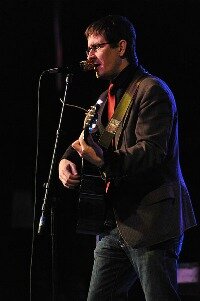 Florida Music Festival & Conference -- The Florida Music Festival & Conference was founded back in 2002. The founder of this festival was Axis Magazine & Promotions, and it was intended to be a three-day event whose purpose was to both promote national talent as well as to highlight still unsigned acts.
Held in Downtown Orlando, this music festival in Florida features artists of all musical genres playing on 15 indoor and outdoor stages.
The Conference aspect of this music festival features panelists and speakers, some of whom include record label founders and musicians from famous bands....very cool!

Springing the Blues Fest -- This music festival, one of the Florida music festivals that is based on blues music, is the biggest blues festival in the state and the best perk? It's free! Past performers at this live event have included Little Jimmy King, Earl King and Smokin' Joe Kubek, to name a few. It is a three-day, oceanfront live event that takes place at Jacksonville Beach during the first week of April.

For more music festivals, check out Florida Music Festivals.

Related Articles