Naples Florida Travel Guide
Experience the best that Naples Florida has to offer.
It's sunny, sassy and simply unforgettable.
Naples FL is a laid-back, charming Florida beach vacation destination, located on the coast of Southwest Florida, which is affectionately known as the 'Paradise Coast'.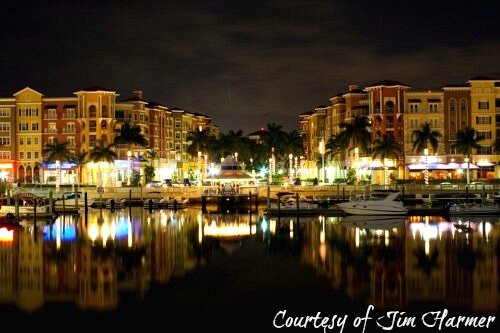 With it's up-scale, world-class, sophisticated, Mediterranean-style setting, it has the look and feel of sheer luxury! It's a wonderful mix of glamour and sophistication with a casual vibe!
The lush, tropical climate, the pristine white sugary sand beaches and the crystal clear aquamarine waters of the Gulf of Mexico harmonize to make Naples, the finest and most exquisite of the Florida Beaches!

This is YOUR planning and travel guide
for your Naples Vacation!
Planning and organizing a vacation, can be a daunting task.

To make this task easier for you, we've provided oodles of travel tips, visitor reviews, information, insider secrets, articles, and resources about about Naples!
You'll discover the many exciting places to visit close to this FL beach, climate and seasons best times to visit, top shopping venues, other great destinations in Florida, and much more!
---
Naples Florida Travel Planning Quick Links
Tips for the Best Naples FL Vacation
Did you know you can enjoy an affordable beach vacation in Naples? If you plan and shop for the best travel discounts, book a modestly priced hotel, you too, can bask in the warm rays of the sun on the exquisite, white sand beaches and experience the relaxed rhythm of a top-notch, memorable vacation at this premium beach destination in Florida.
---
Be prepared to be captivated by the
stunning natural elegance and charm of Naples.
It will capture your heart and soul. It has that certain 'je ne sai quoi'.
It has that 'certain something' that makes it special.
Discover and experience the warmth and natural beauty
of this charming SW FL beach vacation spot, for yourself!
Don't just dream it, do it!