Luxurious Naples Resorts
on the Beach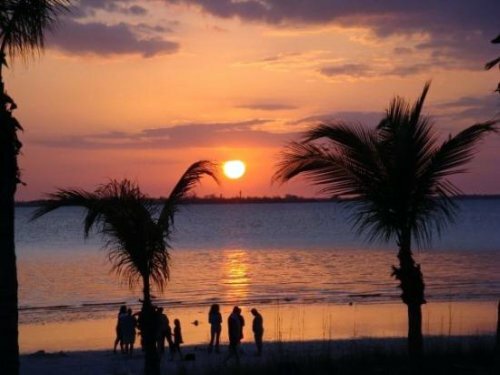 Indulge in pure luxury at Naples resorts, located on the perfect white sand beaches of Naples! There are several highly-rated, popular Naples Florida hotels to choose from!

There is no doubt that Naples Florida is a playground for the wealthy!
Visitors to the area seeking a luxury Naples Florida hotel in this lavish tropical playground, won't be disappointed with the high quality and lavish amenities found at the upscale resorts on the Naples beaches!

Each of the top Naples resorts, promises extraordinary, stellar experiences!
To bask in the sun's warm rays on the pool deck, while being served lunch, just before your hot stone massage at the spa, is to be expected.
In the evening, you may choose to enjoy a candlelight dinner in the exquisite restaurant, overlooking the Gulf of Mexico, while enjoying fresh seafood and wine from an extensive vintage collection!
Immerse yourself in sheer pleasure at a luxury resort in Naples!
Luxury Resorts on Naples Beaches

This is one of the highly rated Naples resorts which has so much to offer.
It's a beautiful all-suite beachfront resort in Naples, with very spacious suites!

The Edgewater Resort is located directly on the Naples beach in a very central, convenient, location on the Southwest Florida beachfront, on the beautiful Gulf of Mexico!
Relax with a drink by the pool, play on the beach, take a stroll to enjoy the scenery, and end your day by savoring an enchanting Naples sunset, literally steps away from your suite!
Current rates at the Edgewater.

This modern luxurious Naples resort offers both elegance and excellence, but retains the laid-back atmosphere, which is so typical of Naples Florida!!
It has a view of the Gulf of Mexico with direct beach access via a wonderful boardwalk, through a unique nature preserve!
As well as the several pools and a fantastic water slide for the kids, the Naples Grande offers exclusive tennis and golf facilities, a spa, restaurants, fitness center, convenient beach access, and nearby shopping and dining!
Today's prices at the Naples Grande Resort


Set on the pristine shores of the Gulf of Mexico in Naples, La Playa has loads of class and luxury...the perfect combination for a relaxing vacation in Naples!
Unique and tastefully decorated suites overlooking the Naples beaches, are perfect for a family or for romantic getaways!
Whether you decide to take in a game of golf, indulge in a relaxing massage at their well-appointed spa, dine on the beach by candlelight at the award-winning 'Baleen's', or savour a tropical drink poolside, there will be no doubt that you're in paradise!

Today's rates at LaPlaya Resort.


The Ritz-Carlton is one of the most exclusive upscale resorts in Naples!
Located on the gorgeous, white, sandy, Naples beaches of the Gulf of Mexico, this Florida resort has one of the most exquisite beach locations in the world!

The sophisticated and lavish guest rooms have stunning views of the Gulf of Mexico and are equipped with dreamy feather beds and extraordinary quality comforters and pillows!
There are eight restaurants, a luxurious spa, two outdoor heated pools and whirlpool, a children's pool, a children's program, valet parking, an entertainment lounge with the 'latest video games', a fitness center, extensive business meeting spaces, golf course access, and tennis courts.
Special feature programs and services for families, include a nanny service, water-sports including kayaking and para-sailing, and an in-house Hertz car rental.
This Naples FL resort is a designated Florida Green Lodging property. The Florida Green Lodging Program is sponsored by the Department of Environmental Protection. The program gives recognition to resorts and hotels that make noted efforts to protect and conserve Florida's precious natural resources.
Up-to-date prices at the Ritz Carlton Naples FL.
---
You will experience the utmost in excellence in these luxurious Naples Fl resorts!
Savor the experience. Indulge. Enjoy! "I'M WARNING YOU NOW.......
once you visit these wonderful, sensuous Naples resorts, you might never want to leave!"
Naples FL Hotels        Naples Florida Sun Home