Your Guide to The Glorious Naples Florida Beaches


The glorious Naples Florida beaches...... the absolute best part of this vacation destination spot in beautiful Southwest Florida. Once you've cast your eyes on these pristine white shores, and experienced a day in the sun on a beach in Naples, you'll be hooked. And, you'll definitely be back.
One of the many things I like best about the Naples beachfront is the fact that there are no retail shops or restaurants, cluttering up the shoreline.

Many of the Florida beaches are heavily populated with vendors and shops, which sometimes takes away from the atmosphere, with the crowds and litter.

Instead, the Naples coast line is lined by beautiful homes, condos, park areas and nature preserves. This makes for a more relaxing and peaceful beachfront, than many of the other popular Florida beach destinations.
There's lots of room to play, enjoy the stunning sunsets, take in some water sports or just lie back in your lounge chair and soak up the glorious sun.
Each is unique. This guide to the Naples Florida beaches, will give you some information as to what you can expect to find at the various ones in the area.

I suggest visiting each one before settling on a favorite......here's hoping you find YOUR ideal getaway-beach for some great fun and lasting memories.
---
We LOVE the
Naples Florida Beaches!

---
The Naples Florida Beaches


Naples Municipal  -- This is a very popular stretch of coastline (6 miles) in the Naples area, located at the end of 12th Street, just a short walk from the Downtown Naples shopping district.
There is lots of parking available on the residential streets in the area as well as at the end of 12th Avenue South. It's shores are lined with beautiful upscale homes. 

The Naples Pier is located around the mid-point.... so if you head North, you'll find Doctors Pass at the end, and if you head south, you'll reach Gordon Pass. This historic fishing pier extends about 1000 feet out into the Gulf of Mexico.....a great way to get a view of the other Naples beaches from the end of the pier.
There is a seasonal vendor on the pier, with soft drinks and snacks for sale. There aren't any restaurants as such in this area. However, there are several restaurants within a decent walking distance in the downtown area.
There are lots of outdoor showers available as well as restroom facilities at most of the access points.
This is one of the best of the Naples Florida beaches, in fact one of the best in Florida to watch the spectacular evening sunsets over the Gulf of Mexico. It is a common sight to see people gathered on the pier to watch the spectacular sunsets. Truly a Naples ritual.

Should you want to stay in this area for your vacation, here are listings for hotels within a mile of the Pier.
25-12th Avenue South, N.FL.
239-213-3062
---
Clam Pass Beach-Park  -- Clam Pass Beach/Park is located in the North Naples Florida area. It consists of 35 acres of protected natural parkland.
It's accessible via a ¾ mile wooden boardwalk which extends from the parking area near the Waldorf Astoria Resort to the beach-front. 

The boardwalk provides a pleasant easy walk to the shore. It takes about 20 minutes to walk from the parking lot to the waterfront. There is also a regular free tram service too, that runs every 6 minutes, if you'd rather get there faster.
There's restroom facilities, outdoor showers, picnic tables available as well as a snack bar, with rentals for umbrellas, chairs and beach-toys.
There are nature trails to enjoy with scheduled free guided tours available. 410 Seagate Drive, N. FL. 239-353-0404
---

Delnor Wiggins Pass -- Delnor Wiggins Pass State Park, another of the Naples Florida beaches, is an example of one of the natural Florida beaches. There are no buildings anywhere. It's very peaceful and serene.
It's located near where the Cocohatchee River meets the Gulf of Mexico.
The park is rich with wildlife and is covered with mangroves over about 80% of the park. 
The parking area is quite close to the water and there's plenty of it. This is very convenient if you are hauling beach chairs, toys and food.
It's a great place to gather seashells, swim or go for a walk.
There's a very nice picnic area so be sure to bring along a picnic lunch or some snacks.
You'll be able to catch a great sunset here. Musicians sometimes gather and play at this time too.
There are outdoor shower and restroom facilities, a boat ramp, BBQ's, and beach equipment rentals available. 

11100 Gulf Shore Drive, N.FL.
239-597-6196
---

Vanderbilt Beach -- This is one of the popular Naples Florida beaches. It is located in the North Naples area and is a very busy during peak season.
There is a 340 space parking garage also available for use by the public, with handicap accessibility to the shores.
There are a number of hotels, restaurants, shopping and rental equipment vendors nearby. You'll find food vendors across the street.
There's outdoor shower and restroom facilities available, too.

This is a great location for shelling, people watching and bird watching. There is a vendor on the beach that offers beach-rentals too. Dan at Cabana Dan's has it all...lots of beach-goodies for sale or for rent.
Park hours are 8:00 a.m. to sun down daily. 

280 Vanderbilt Beach-Road, N.FL.
239-597-4000

---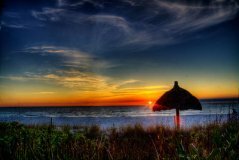 Lowdermilk Beach-Park
This one is a super choice for families, located at just off Gulf Shore Blvd, at the northern limits of the Naples Municipal-Beach. It's conveniently located close to downtown and Tin City.
There's lots of picnic tables, plenty of room on the shores for the little kids and the 'big kids' to play. There's plenty of parking with easy access to the area. A handicapped-beach wheelchair ramp is available.
There are outdoor showers and restroom facilities, as well as convenient areas for cook-outs, a playground for the kids and volleyball courts.
My favorite thing about this Naples beach-park is there's plenty of shade available. There are some great little tiki huts available to shield the hot rays of the sun, but you will have to be early to get one...they go fast!

Many of the popular beaches in the world I have visited are lacking some sort of 'refuge' from the hot scorching rays of the sun. It is evident there has definitely been some thought put into the planning of this one. Open from 8:00 to sundown.

257 Banyon Blvd, N.FL
239-263-6078
---
Barefoot-Beach -- A large beach-park area..... actually a barrier island. It's a preserved area, in it's 'raw' beautiful state, with trails throughout, for exploring and enjoying the park.
Near Bonita Beach-Road 239-591-8596

---
North Gulfshore Blvd-Beach -- Access to the North Gulf Shore Blvd waterfront is between the condos of Seagate and North Gulf Shore Blvd. There is limited parking with 38 spaces. There are no facilities available.

81 Seagate Drive, N.FL
239-353-0404
---
Naples Parking/Beaches

-- The residents of Collier County pay for parking permits in their property taxes. Permits for beach-parking can be picked up at various designated locations in Naples.
The cost of the Collier County Beach-Parking permit sticker is $50 and is an annual permit for visitors who are not property owners in Collier County. This allows unlimited parking at the Collier County beaches-parks for a full year.
If you are a visitor and have your car in Naples or are renting a car, I would strongly suggest purchasing a parking permit for $50. It's well worth the cost and the convenience. 

However, it is possible to just 'pay as you go' for each visit.
---
Whether 'your thing is a hot game of frisbee with your kids, bouncing off the waves on a jet ski, bird-watching or taking in an afternoon of sun and sand.....the Naples Florida beaches, are nothing short of awesome.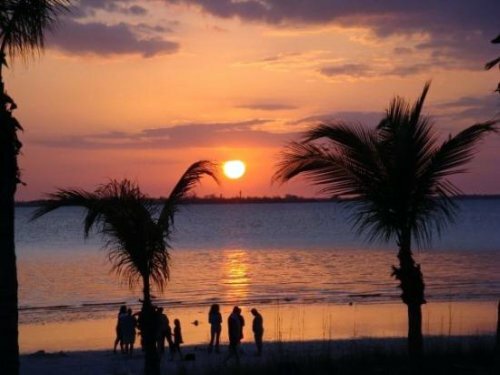 More Articles You May Like:
Things to Do With Kids in Naples
Romantic Things to Do in Naples FL

---
Which Beach is YOUR Beach?
Tell us about YOUR beach in Naples Florida.
Visitor Comments: Naples Florida Beaches
Click below to see contributions from other visitors to this page...

Naples Florida Home > Naples Florida Beaches