Romantic Things to Do
in Naples on
Your Beach Vacation

Looking for romantic things to do in Naples?

Find romantic activities, hotels and restaurants in Naples....  the ultimate Florida beach destination for couples.
All Florida beaches are romantic. There's something very alluring and sensuous about a tropical beach. The sun. The sand. The surf.
Naples provides the perfect combination of 'everything romantic'....it's one of the best Florida beach vacation destination  for couples.

There are luxurious resorts, restaurants and stellar beaches.
Here's a collection of some ideas, including some more traditional romantic things to do.
---
Romantic Ideas For Things to Do in Naples
Movie Theater. For a movie theatre experience a little out of the ordinary, try The Silverspot at Mercato.
Boat Cruise. The Naples Princess has daily, sunset and dinner cruises. Charter a private cruise. Day cruises to Key West.

Take Photos. Take pics of one another. Ask a passerby to take a photo of the 2 of you. Or hire a photographer for a photo shoot. Awesome keepsake of your vacation.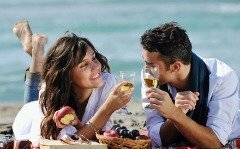 Videos. More romantic things to do in Naples. Take some video footage of your partner, on the beach, at a nature park, by sunset. These can be tons of fun to do. Find someone to take a video of the 2 of you.

Picnic. Choose some favorite picnic foods and head for a favorite spot. Any of the   beaches are perfect for picnics.
Overnight camping. Beach camping for the more adventurous outdoor types. Try the KOA site.
Beaches. A most sensuous spot. Take in a hot game of frisbee or collect shells. Bask in the sun's rays on the warm sand. Have a snooze together on a blanket on the sand. One of the best romantic things to do in Naples and it's free.

Sunsets. The Gulf of Mexico. Just enjoy the stellar sunset views on Florida's west coast. An all-time favorite of lovers' romantic things to do in Naples. Blissful.
Nature Parks and Preserves. Explore the Corkscrew Swamp and all it's beauty.
Book a Jacuzzi Suite.  The Inn on Fifth and LaPlaya Beach & Golf Resort offer this 'hot' option.
Afternoon by the resort pool. Spend a lazy, sultry afternoon by the pool. Savor a favorite drink and melt away the afternoon. Together.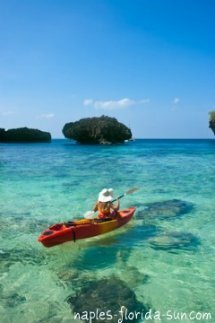 ---
Romantic Restaurants

There's nothing more romantic than a special dinner out at a romantic restaurant. Here's a few of our top picks for a evening of romance.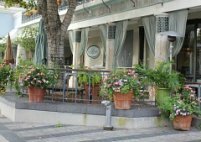 ---

Related Articles
Naples Florida Home > Activities