Naples Florida:
The Best of the Florida Beaches!

Unlike the east coast of Florida, not everyone who's EVER been to Florida, has traveled to the Gulf coast, especially to this community.
Naples has all the makings for an 'ideal' beach vacation: a beautiful setting, warm tropical weather, natural attractions to explore, loads of fun activities and places to discover, a great restaurant selection, and an unrivalled laid-back, intoxicating atmosphere, that is bound to get into your soul!
Chances are if you visit just once, you'll most certainly be back!



The Beaches

This beach community has absolutely gorgeous, pristine, white sandy beaches that stretch for miles and miles. As a result of meticulous maintenance and the fact that there are no vendors along the shores of these beaches, they are very clean: a vital factor for the locals and visitors alike. Unlike many beach communities, there is plenty of access to these wonderful beaches.


The Wildlife

There several major nature preserves and parks in the area. These areas preserve and protect sensitive and fragile ecosystems as well as provide homes for a large variety of wildlife, birds, tropical plants and vegetation.
These delightful parks and preserves provide unique opportunities for education and observation, photography, as well as outdoor activities such as kayaking and canoeing.
Endangered species such as the loggerhead sea turtles and the ghost orchid find refuge in this area.
This Florida beach vacation spot has excelled at preserving a notable amount of land. In fact, this Florida town has more nature preserves per square mile, than anywhere else in the U.S.! Certainly, a notable accomplishment.


The Sunsets

Ask anyone who lives here or who has ever visited, and they'll tell you without hesitation, how incredible the sunsets are!
The folks on the Atlantic coast beaches of the sunshine state are privileged to enjoy the sunrises, while the folks on Florida's west coast beaches are blessed with the glory of the evening sunsets!
The sunsets are spectacular, especially from the old Naples Pier.




The Weather
The weather is warm and the breezes are balmy. The temperatures are moderate year round, with beautiful 'winter's, where it rarely gets cool, hot, humid summers, great spring and fall weather, and lots and lots of sunshine hours, too!




The Arts & Entertainment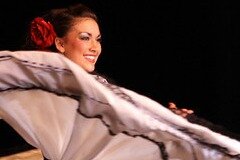 This area is certainly a main cultural center in Southwest Florida. It is home to the magnificent Philharmonic Center for the Arts and their own Philharmonic Orchestra. It is known as the #1 'Small Art Town in America'!
There are lots of museums and art galleries, with intricate historical displays and exhibits, and works inspired by the stunning, natural beauty of the area.


The Amenities and Services

Although a relatively small town, with a population of approximately 23,000 people, this bustling, upscale community has amenities and services to cater to every need possible!
If you need it, Naples has it! There are very fine highly-ranked medical services, personal services, retailers, businesses, and much more!


The Attractions and Activities

There's an exhaustive list of things to see and do and attractions in this Florida beach vacation spot!
You'll find golfing, fishing, water sports, spas spa, shopping, restaurants, lots of kid's activities, boating, and more.




Should you decide to visit Naples, you won't be disappointed.
Like so many others, you just may find yourself overwhelmed by it's natural beauty, especially the sunsets......... where the locals and visitors, line the beaches in the evenings, to celebrate the end of another glorious day in paradise, and excited to greet another.


Related Articles
Return Collier County Florida

Return from Naples to Home Page