Naples FL Vacation Tips, for the Best Naples Florida Vacations!
The best vacation tips for your Naples Fl Vacation!


Naples Florida locals and frequent visitors share their secrets and favorite hot spots to play and have fun in the sun on the Paradise Coast!
No matter where in the world you travel, there's no better recommendations for the best places to visit on a vacation, than the tips from a local or a frequent visitor….. the people who have 'been there and done that'!!
Often, it's the out-of-the-way restaurants, attractions, museums, and things to see, that frequently turn out to be a great find and the best deals around!


We've gathered together some great tips and advice on some the best ways to get the most from your vacation in Naples! !

Learn about great picnic spots, super duper pizza places, freebies, hotel deals and lots more tid-bits of advice about Naples.
You can also learn about visitor's experiences by reading the reviews of places you are planning to visit, during your vacation in Naples, too.

We've asked the locals and visitors to share their favorite places to visit and things to do in Naples!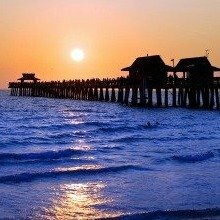 Hopefully, these tips will help you plan your Naples vacation and take in all the 'best' that Naples has to offer!
Whether you're looking for some ideas for an awesome picnic spot or what to do on a rainy day in Naples,.......... you'll be sure to find the best Naples vacation ideas, from those who know Naples best!
Share Your Naples Vacation Tips!
We'd love to hear your 'insider tips' for vacationing in Naples!

Folks planning to visit Naples would absolutely love to hear what YOU think are the BEST things to see and do in the area!

Got some photographs? We'd love to see them too!!

Enter ONE tip per submission & enter as many times as you like!
Top Naples Vacation Tips!
Visitor Tips and Advice!
Where Would You Like to Go Next?
Return to Collier County Florida

Return from Naples Fl Vacation Tips to Naples Florida Home Page