Guide to the Best of Naples FL!
In Naples Fl, what's tops? The finest? The best of the best?


There's plenty of choice of most everything imaginable in Naples Florida: beaches, things to do in Naples, spas, shops, bars, attractions, fishing, cruises, car rentals, florists, kid stuff, and the list goes on!
The best weather month?
Best kid-friendly restaurant?
Best place to get a cold beer or take in 'happy hour'?
Best place to catch a sunset? The Pier in Naples!
Best place for a marriage proposal? A beach in Naples!

After weeding through oodles and oodles of choices, here's some help to ease some of the stress of making those difficult choices for those enjoying Naples Florida vacations!
Featured here are some of the prime, outstanding shops, businesses, services and places to go in Naples Florida. You deserve the best!



The Best of Naples!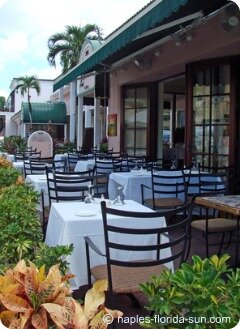 Best Restaurants
It's possible to eat out every night for a year and not visit every restaurant in Naples Fl! The best place for sushi? Seafood? Steak? Chocolate Cake? Romantic dinner? Pizza? French cuisine? Check out Naples Fl restaurants on this site for a more complete range of cuisine styles!
Just sneaking in a few quickies...best of Naples Restaurants!
One of the best Naples Fl restaurants?
Truluck's! Extensive choice, delectable dishes, extraordinary wine list and stellar service!
Best Kid-Friendly Restaurant? Cheeburger Cheeburger.
Location:Naples Fifth Avenue Ave location has closed, sadly. Fort Myers FL, and Sanibel Island FL have Cheeburger restaurants.


Best Reasons to Live in Naples
The glorious weather in Naples! It's generally warm, sunny and pleasant. Summer months are hot, but summers should be hot! You'll never get 'snowed in' like the Canadians!
No personal income tax in Florida!
Top health care facilities in Florida and the U.S. are in Naples.
Lots of 'green' area. The Corkscrew Swamp, Delnor Wiggins, the Everglades.
Stellar sunsets!
Great Location. Close to other Florida beaches such as Miami and South Beach, Fort Lauderdale, Fort Myers Beach and Key West.


Best Weather Months
The best weather in Naples is in February and March. The average daytime temperatures range between 75 and 85F. The Gulf of Mexico temperatures range from about 65F to 73F, so the water is warm for swimming and water sports. Rainfall is minimal and there's lots of sunshine hours! Remember though, the Naples Florida weather is great year-round!
Best Things to Do in Naples for Kids
Lots of kid stuff to do in Naples, but the Naples Zoo is one of the best ways to spend some time with the kids! Need some more kid activities? Here's 50 things to do with kids in Naples!
There's lots of opportunities to get up close to many animals, and enjoy guided tours and shows! It's one of the best family things to do in Naples!


Best Reasons to Visit Naples Fl
Beaches! Beaches! Beaches! Experience the fun on a beach in Naples! These Florida beaches are the number one reason travelers flock to Florida in droves!
Great golf courses.
Year-round fishing and boating.
More reasons to visit Naples!


Best Bar for a Glass of Wine Naples Flat Bread & Wine Bar. Great wine selection and specials such as Date Night, Kids Eat Free, ½ Price Beer & Wine on Wednesday. Check out this listing of Naples bars.
Location: 6434 Naples Blvd, Naples Fl



Best Come-As-You-Are Bar for a Cold Beer
Old Naples Pub. Live jazz piano player. The main focus is conversation, as there's only one TV in the bar, usually tuned to a sporting event of the moment. Naples Sports Bars!
Location: 255 S. 13th Ave, Naples Fl


Best Places to Dance & Party
There's lots of life in Naples after the sun goes down!
The Blue Martini. A popular hot spot to dance and 'shake your groove thing' all night! High-end night club. Cover charge after 8pm. Open to 4 a.m. Live music and dancing outside too! Cool set up… band on stage behind the bar! Phenomenal happy hour with discounted drinks and appetizers!
Location: 9114 Strada Place,
Naples Fl


Best Ice Cream
Cold Stone Creamery. Great hand-made ice cream, smoothies and shakes! Can choose 'add-ins' for a 'personalized' ice cream experience!
Location: 5999 Pine Ridge Rd, Naples & 6420 Naples Blvd, Naples


Best Place to View a Naples Sunset
The Naples Pier or any Naples beach! The sunsets are nothing short of spectacular!






Best Happy Hour
The Blue Martini. An awesome happy hour. ½ off menu and drink prices 4-8 pm, 7 days a Week.
Location: 9114 Strada Place,
Naples Fl
The Capital Grille. Complimentary appetizers from 4:30-6pm.
Location: 9005 Mercato Drive, Naples







Best Grocery Store- For choice and quality
Whole Foods Market. A big natural foods supermarket with fresh produce, organic products, deli, nutritional supplements.
Location: 9101 Strada Place, Naples Florida (@ Mercato Center)
Wynn's Market. Groceries, great wine selection, seafood selection, bakery and deli.
Location: 141 9th Street North, Naples


Best of the Beaches
ALL the beaches in Naples Florida are extraordinary! The best Naples beach?
Clam Pass Park Beach. Lots of parking. 35 acres of coastal preserve area with beach access via a ¾ mile boardwalk to the beach, near the Naples Grande Resort.
The sunsets are nothing short of spectacular!

The Naples Fishing Pier is the main feature. Great for dolphin watching, fishing (no charge).





Best of Attractions in Naples
Naples Pier. The Pier in Naples is free, a great spot to watch dolphins, take photos, great destination for a beach walk, watch the birds, watch the sunset. The Beaches. Yes, a Naples beach is a very 'hot' attraction here. Always have been and always will be!








Best Place for Dessert
Truluck's. Scrumptious dessert choices at Truluck's, one of the great restaurants in Naples !
Personal Fav? The 'to die for' chocolate cake!
Location: 698-4th Ave S, Naples
Best Place for a Romantic Dinner
Bistro 821. Quiet, intimate, romantic atmosphere. Great entrée and wine specials for 2 people.
Great romantic spot.
Location: 821-5th Ave, Naples
Sea Salt. Wonderful ambiance. Superb food. Outstanding wine list.
Location:1186-3rd Street S,
Naples
Best Key Lime Pie
Randy's Fishmarket Restaurant. Delectable! Rich, perfect sweet and tart balance!
Location: 10395 Tamiami Trail N, Naples, Florida


Best Consignment Shop –for Kid's
Twinkle Twinkle Little Store. Buy, sell and trade kid's toys, baby gear and furniture, clothing for babies, kids and mom's to be.
Location: 4910 Tamiami Trail N, #106, Naples


Best Arts & Entertainment Venue
Naples Philharmonic Center for the Arts. The #1 cultural destination in Naples and Southwest Florida. Shows, events, entertainment galore!
Location: 5833 Pelican Bay Blvd, Naples


Best Hamburger
Cheeburger Cheeburger. Great cheeseburgers at
Cheeburger Cheeburger!
Awesome Fries. Kid-friendly.
Location: The Naples location has closed, but there is a Cheeburger in Ft Myers and Sanibel Island.
Richie's Restaurant. For a great home make 'Mom and Pop style burger'.
Location: 947-3rd Ave. N, Naples
Harold's Place. Award winning best burger in Southwest Florida.
Location: 2555 Tamiami Trail North, Naples
Best Spa
The Spa at The Ritz-Carlton. Dreamy atmosphere. Exclusive top-notch service. The ultimate in relaxation and rejuvenation!A fabulous Naples spa!
Location: 280 Vanderbilt Beach Rd., Naples, FL
Best Place for a Marriage Proposal
A Naples beach. A romantic Naples beach stroll at sunset is the perfect time and place to 'pop the question'.






Best Things to Do in Naples
The beaches. The nature preserves and parks. Take in a sunset. The best things in Florida are free!


Best Place for Girl's Accessories
Inexpensive? Best of Everything!Jewelry and oodles of accessories. Location:747-Fifth Avenue South, Naples & 3652 Tamiami Trail N, Naples
Want to indulge? Marissa Collections. A heavenly collection of exquisite hand-selected designer handbags, jewelry, shoes, clothing, accessories, cosmetics. Superb customer service. Online ordering too.
Location: 1167-3rd St. S, Naples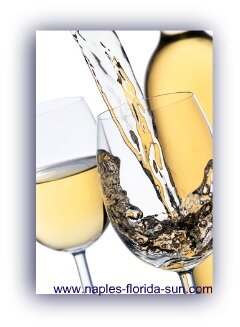 Best of Special Events
Naples Winter Wine Festival. A major fund raiser and glorious gala event held in Naples. In it's 10 year history, $82.5 million has been raised for Collier County charities that assist underprivileged and at risk children. Held in January.
Swamp Buggy Races. A fund raiser for local charities, a celebration of Collier County tradition and good old fashion fun!
Location: Florida Sports Park, 8250 Collier Blvd



More great finds in this glorious beach town of Naples FLA,

Here's hoping this information will prove to be helpful in making some good choices whether a visitor or a resident of this charming Florida town, Naples!
Check back often for updates and new additions to

the 'BEST of Naples!'
Related Articles