St. Augustine Beach, Florida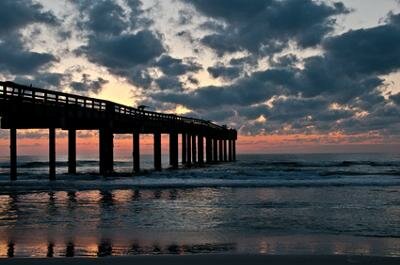 St. Augustine, Florida!
The beaches of St. Augustine, Florida are my favorite of all the Florida beaches!
We went to St. Augustine on a beach vacation to Florida many years ago. Each time we visit Florida, we find ourselves back at this Florida beach! It's is very clean and of course very beautiful.

We tend to visit in the off season in April when the locals are still wearing their "winter" clothes" and not visiting the beach much! It's o.k with us as we love having the beach mostly to ourselves!

We've sunbathed, and even gone for a swim around Easter, while relatives back home are still praying for spring!
Return to East Coast Florida Beaches.