Marco Island Resorts
on the Beach
Marco Island resorts. If you've already made the choice to vacation in Marco Island, Florida, you're half way to paradise! You can't go wrong with any of the fabulous Marco Island Florida hotels on this little secluded island..... a slice of tropical heaven, off the shores of Southwest Florida!
But if you want to get the most out of your Florida beach vacation in Marco Island, it's highly recommended to stay at one of the Marco Island resorts on the beach.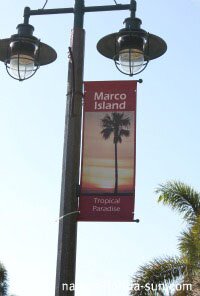 They are among the #1 choice of Florida vacation resorts for 'Florida beach lovers'!
This small island has all the makings for a 'true Florida vacation on the beach': water adventures galore such as kayaking, jet ski rentals, boating, parasailing, windsurfing, eco- tours of the 10,000 Island areas, dolphin tours and fantastic beaches for swimming, sunbathing, playing, exploring and shelling. Plenty of top-notch restaurants to choose from, too!
There are both luxury resorts, condos and time shares on the Marco Island beaches, each offering several convenient amenities for the Florida traveler. The condos and timeshares are better suited for those looking for a long term rental, as they do not have the extra conveniences and features of the larger, more luxurious resorts on Marco Island.


Beach Resorts on Marco Island



Hilton Marco Island Beach Resort and Spa
-- When I think of the Hilton Marco Island Resort, the first thing that comes to mind is the fantastic pool! It's a gorgeous, spacious tropical style pool, perfect for children and adults too. Excellent spot to hang out on the pool-side deck and enjoy a luscious, icy cold frozen cocktail and soak up the sun!
They also have a few on-site restaurants to choose from and a spa with full service facilities and convenient beach access.
More details on the Marco Island Hilton Resort!



Marco Island Marriott
-- This upscale, well-appointed resort lacks for nothing! Adults can relax and kids can have a ball! Top features include a pool with a cool waterslide, an-ultra luxury spa for pampering, excellent children's programs, tennis courts, access to 2 private golf courses, beach access and 6 dining choices from casual to elegant.
This resort is a top choice in the area for beach weddings, with an in-house wedding planner, and wedding facilities to bring together an unforgettable, romantic wedding on the beach! An excellent choice for Florida romantic getaways, honeymooning couples, Marco Island wedding venue, or family vacations in Florida!
Check here for more detail on the Marriott Marco Island.



Marco Beach Ocean Resort
-- Top notch, luxury accommodations with wonderful ambiance and tastefully decorated suites. Features include on-site dining choices, including top Italian-style restaurant, Sale e Pepe, with Gulf of Mexico views, beach access, a spa and fitness facilities. The suites at terrace level and particularly convenient for pool access via patio doors, which is especially attractive for families with children. A good choice for a Florida beach wedding or for couples.
---
Here are a few other choices for accommodation, but since these are technically not Marco Island resorts, but rentals by individual owners, one renter's experience may differ greatly from another. There are no 'blanket' guarantees for standards for each of the individual units.
On the other hand, there are some very nice, conveniently located, well-kept rentals with spectacular views of the Gulf, to be had.



Apollo on the Beach - Marco Island -- The Apollo is not classified as a resort, but has condo vacation rentals available. It has several amenities which makes it suitable for a vacation on the beach, such as an outdoor pool, on-site dining, bar, fitness room.



Club Regency of Marco Island -- This resort/time-share is owned and managed by the Hilton. The units consist of 2 bedroom villas with either a pool view or a beach view.



Related Articles
Return from Marco Island Resorts to Marco Island Florida

Return to Naples Florida Home Page