Discover Laguna Beach Florida!
Laguna Beach Florida, is nestled along the warm tropical Gulf coast of north-west Florida.
It's a little community, located about two miles to the west of Panama City Beach.
Step out onto the pristine, powdery, white sand and dip your toes into the emerald green surf as you breathe in the fresh briny air.
This little beach is an enchanting tropical paradise.
To get to Laguna Beach, travel southeast on Highway 98, situated in between Hollywood Beach and Gulf Resort Beach, and you will arrive at this Florida beach, along the famous and beautiful Emerald coast in the Panhandle of Florida!
Laguna Beach Florida is often considered to be a part of Panama City Beach metro area, where most of the shopping and restaurants are located.

Laguna Beach is fairly quiet.... a wonderful place to relax and bask in the warm rays of the sun, swim, and enjoy seaside nature.
This is a small community with lots of affordable accommodations within a few miles.... perfect for a family vacation in Florida families to be in the midst of surf and fun or for the couple wishing for a nice quiet getaway, any time of year.
The weather is mild in the winter and nice and warm in the spring, summer and fall: the best for Florida beach vacations!


Things to Do in Laguna Beach Florida

Of course there's all the water sport activities that a surfer would love at Laguna Beach!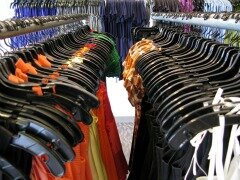 If you enjoy shopping, then Pier Park is just minutes away in Panama City Beach. Pier Park is a huge complex with one million square feet of shopping fun, perched along a pier overlooking the beautiful Gulf of Mexico!
There's plenty to do in Laguna, something for everyone..... from enjoying live entertainment and music to eating the delicious cuisines at the wonderful beachside restaurants.
For fun outings, there's Shipwreck Island, where the family can experience a fun pirate adventure!
There's Gulf World and Zoo World where you can observe very cool sea creatures in action!
If mini-golf is your thing, visit Coconut Creek amidst a tropical paradise and cool waterfalls
Hotels
When looking for accomodations in this area,
nearby Panama City
offers a
superb selection of hotel deals
and
vacation rentals
, so you're only a hop, skip and a jump from Laguna Beach at any time!
Restaurants
The restaurants are accessible on Pier Park, just minutes from Laguna Beach.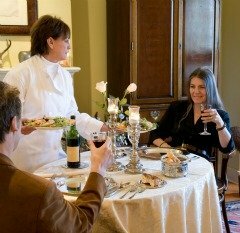 Jimmy Buffet's Margaritaville Restaurant for the easy-going party fun folks.
Reggae J's Island Grill that features fun music of the islands
If you love sports bars, check out Buffalo Wild Wing's
There are around twenty restaurants to choose from. You'll be sure to find your favorite whether you are looking to feed a family, or enjoy a romantic meal for two.
One thing is for sure, you can find anything from all American burgers to delicious Gulf style seafood, and everything in between near Laguna Beach Florida!
Golf Enthusiast?

Whether you are a pro or novice golfer, you'll want to check out the
Hombre Golf Club
in Panama City.
This course offers a challenge for even the more advanced golfer and is sure to be a fun time for all who play.
Enjoy playing a round or two, amongst the pine and palm forests.





Related Articles
Return from Laguna Beach Florida to Florida Beaches

Return from Laguna Beach to Naples Florida Home Page