Choose Your Florida Hotel Naples:
A Guide to Naples Florida Luxury Hotels & Resorts
Florida hotel Naples. The Naples/ Marco Island area in Florida boasts some world class luxury resorts and hotels, many of which are located on the shores of the stellar white sand beaches that Naples and Marco are known for!
Each of these luxury Florida resorts, boasts amenities which promise a relaxing, memorable, top notch Florida beach vacation!
Browse through the Marco Island and Naples hotels.
If you're in search of a sophisticated and
well-appointed accommodations in the area, these some of the best resorts in Florida!

Spending your vacation at a luxury resort, is the perfect way to spoil yourself, and make your Florida beach vacation, extra special!



Luxury Guide - Florida Hotel Naples & Marco Island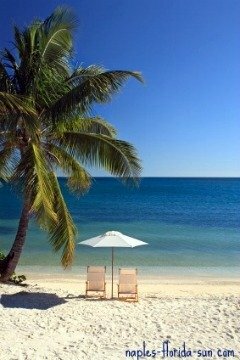 Edgewater Beach Hotel
-- Elegant resort, located on the shores of the Gulf of Mexico, view of gulf from pool deck area with pool bar and food service, nice choice for couples or families, all suite resort with modern design , spa facilities, on location dining.


The Ritz-Carlton Golf Resort
-- Elegant, highly rated Florida golf resort, pools, concierge facilities, in-house dining, lounge with live entertainment, spa at sister hotel, tennis courts, bar with pool tables, fully equipped golf facilities, free shuttle service to sister hotel. This Florida hotel Naples is not beach-front.



Naples Bay Resort
--
New waterfront (not beachfront) resort, with good central location near Tin City, well-appointed exquisite suites and private cottages available...excellent for long term vacations in Naples, in-house dining, spa facilities.


LaPlaya Beach & Golf Resort - A Noble House Resort
-- Located on Gulf of Mexico shores, very stunning tropical resort, dining facilities on premises and beach dining available, fitness center, spa, golf, wonderful choice for weddings and romantic Naples vacations for couples. One of the top Naples Florida luxury hotels.



Naples Grande Beach Resort -- Located a short jaunt from the beach with free mini-tram shuttle service to beach, several pools with pool bar and food service as well as large kid's pool with a great waterslide. Modern suites, in-house dining, spa services, tennis and golf facilities, free shuttle service to sister hotel, Edgewater Hotel Naples. Good choice for families or couples. Check Naples Grande Beach Resort current rates
.



Bellasera Hotel
-- One of the most charming of hotels in Naples, with a distinctive Mediterranean flare, located in 'Olde Naples'.
On-site dining facilities, pool, nicely appointed rooms, spa. Excellent Florida hotel Naples, for hosting a Naples wedding.


The Ritz-Carlton, Naples
--
Located on the shores of the exquisite beach of Vanderbilt, luxury and comfort all the way, concierge service, children's programs, nanny services, tennis courts, spa, shuttle service to Ritz Carlton Golf Resort, car rental agent in lobby
Several in-house dining options, pools, including children's pool, excellent choice for a romantic Naples vacation or a family holiday.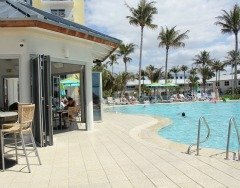 Naples Beach Hotel and Golf Club
-- Laid-back, but elegant atmosphere. This beach hotel in Naples boasts a central location close to Naples shopping and dining. Pools with bar, food service, restaurants, spa & fitness centre, golf course, regular live entertainment.
Marco Island Marriott Beach Resort
-- An elegant beach front hotel on Marco Island, with several on sight restaurants, pools, waterslide, tennis, wave runner and Everglade tours available, children's program, spa, luxurious rooms and suites. Perfect choice a romantic getaway or for a family beach vacation.



Marco Beach Ocean Resort
-- All suite, beachfront resort on Marco Island. On sight dining featuring Italian cuisine and a Marco Island favorite Sale e Pepe. spa and fitness center, pool with drink and food service, concierge service.
Hilton Marco Island Beach Resort and Spa
-- On the beaches of Marco Island, with in-house dining, tropical pool, tennis and fitness facilities, spa. Excellent choice for families or couples.



Hyatt Regency Coconut Point Resort & Spa
--
In nearby Bonita Springs, with a view of Estero Bay. Features include a spa, kid's adventure pool with waterslide, adult pools, on sight dining, private golf course. This Florida Hotel Naples is not located on the beach.
Return to Naples Florida Hotels

Return from Florida Hotel Naples to Naples Florida Home Page