The Perfect Wedding Florist
Naples Florida
Choose the best florist Naples Florida has to offer!
Naples has some of THE best florists in Florida! This Florida beach vacation destination is becoming increasingly popular for beach weddings, so more
and more Naples florists are specializing in beach wedding floral design!
There's lots of florists to choose from, so be sure to shop around and pick the best florist Naples Florida has to offer!
A good florist will customize your wedding flowers to a 'tee', to make your special wedding day absolutely perfect!

Here are some tips to help you make a choice that is right for you!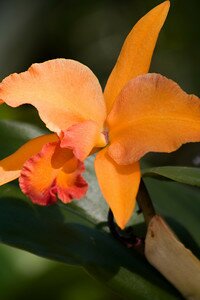 A savvy wedding florist should be willing to assist you with ideas and customize any of your own ideas! They can help you with the best choice of flowers to complement the style and color scheme you've selected for your wedding.
It's a good idea to talk to a few different florists. If you are looking for 'just' the right florist, Naples Florida has plenty of florists specializing in wedding arrangements. Each will have their own unique interpretation of your ideas and price could vary a great deal too. Be prepared to shop around.






Take in magazine pictures or sketches of your ideas. A picture is worth a thousand words! A picture of the wedding dress would be helpful too.
Florists will provide books to browse with standard wedding bouquets and arrangements, as well as present a portfolio of their work. This should provide enough information to enable you to choose a florist with whom you feel confident and will fulfill your wishes!
Money Saving Tips!
Flowers for a beach wedding can take up a significant amount of your wedding budget allowance! Often, the flowers for a tropical beach wedding are quite exotic and these tropical flowers can be much more expensive. One way to trim the cost of the wedding flowers is to choose flowers that are native to the area.




Another way to save money, would be to arrange the flowers yourself. This would certainly save money, but could turn out to be a major headache. Also, the end results may not be what you thought!
Silk flowers are an alternative which can save money. They can be purchased from a Naples florist, or they could be purchased from your local florist. This would certainly give you more time to work with your florist to get exactly what you want. However, transporting even silks to your beach wedding destination in Naples, could ALSO turn out to be troublesome!
Florists in Florida
Florida is a very popular beach wedding destination! You'll have plenty of choice of Florida florists for wedding floral arrangements, no matter what part of the Sunshine State you have chosen as your wedding destination!
Tropical and exotic wedding flowers, truly set the distinctive atmosphere of the ever increasing popularity of Florida beach weddings! Florists in Florida can create some spectacular brilliantly colored choices for bridal bouquets, boutineers, corsages, table arrangements, and wedding cake décor, make for very chic choices for an extraordinary Florida beach wedding!



Floral design is so important to the overall success of any wedding! Do take the time necessary, to choose the best florist Naples Florida has to offer!

For more information on Naples wedding suppliers and vendors, check out the Naples Florida Weddings Supplier Directory!


Naples Florida provides the enchanting setting for a beach wedding...

Check our Naples Florida Florist Directory
for a florist to add that 'special touch' and make your wedding unforgettable!
Related Articles
Return from Florist Naples Florida to Naples Beach Weddings

Return from Florist Naples Florida to Naples Florida Home Page