The Best Kid Stuff in Naples Florida: Things to Do on a Beach Vacation

Cool Kid Stuff in Naples Florida, fun activities and awesome things to do on a family vacation.

If you're looking for cool activities and stuff for kids to do in Naples, you've come to the right place.
Never worry about bringing kids along on a vacation to Naples..... It's a great choice for families.
There's oodles of activities for the little ones and the teen crowd.  Browse through this list of family activities for some ideas for things to do.
---
Cool Kid Stuff in Naples Florida: Activities, Places to Go & Things to Do

The prices quoted are approximate and for planning purposes only.  For current prices, call the vendor directly to confirm.

Babcock Wilderness Adventures
Awesome Swamp buggy tours. Can stay overnight at a neat lodge. Can take along a picnic. Onsite restaurant, too.


Admission: $19.95 +tax     Kids 3-12 $12.95
Location: 8000 State Road 31, Punta Gorda, Florida 239-489-3911
---
---

Collier Seminole State Park --  About 20 minutes, from the beaches in Naples, this park is an ideal spot for renting a canoe, enjoying a bike ride, an afternoon hike, or take in some fishing. Playground area, camping too.  Tip: Best time to visit? September to May. Summer = Mosquito time.

Admission: $5/car (2-8 people), $2 on foot, campers $22/night
Location: 20200 East Tamiami Trail, Naples,FL 941-642-8898
---

Corkscrew Swamp  --   No shortage of kid stuff in Naples Florida.   This extraordinary preserved 11,000 acre area is owned and also operated by the National Audubon Society. Walk through the swamp, on a 2+ mile boardwalk(shortcuts=1mile), to see local and migratory birds, and other animals, including the rare ghost orchid.
Wander at your leisure on the wooden boardwalk and see the amazing sights. You'll find benches to rest and enjoy the views. There are Audubon volunteers along the way, to answer questions. Allow a few hours to get the full experience..

Admission: Adults $10 Students $4 (6-18 yr) Under 6 Free.
Location: 375 Sanctuary Road West, Naples, Fl 239-348-9151

---
---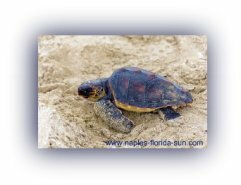 Conservancy of Southwest FL -- The SW Florida Conservancy is a destination for families looking for outdoor activities. This organization rescues injured sea animals and birds, provides an excellent educational program and hosts nature walks. Kids will get the chance to see and actually touch living sea creatures in one of the saltwater tanks. Be sure to take in the boat ride through a mangrove tunnel.

Admission: $9 Adults, $4 Under 12.
Location: 1450 Merrihue Dr., Naples, Fl 239-262-0304
---

Disney World
This is 'the' best known of all Florida family activities and it's relatively close by to Naples.....a bit less than a 4 hour drive from Naples, in Orlando, FL.  If you didn't want to spend your entire Florida vacation at Disney World, this could be the way to go! A short visit of a few days or so might be ideal for your family. You may not see everything Disney offers, but you'll certainly get to experience Disney experience and the kids will love you for it! This is also a good way to decide if you'd ever like to do a longer visit to Disney, in the future.

Tip: Shop online for discount tickets and coupons for various attractions.
Location: Orlando, Florida
Admission: Oodles of different prices, packages etc. available
---

The Dolphin Explorer -- More neat kid stuff in Naples Florida. This dolphin tour can be enjoyed on a 36' catamaran....see and watch dolphins as they play and dance around! You'll visit some of the outlying islands, too. Allow 3 hours for the tour.

Price: Approx. $54 includes tour, souvenir photo, shelling hunting bag, sodas and water

Location: Rose Marco River Marina, Marco Island, FL 239-642-6899

---

Everglades Airboat Excursions  -- Full day excursion through the Everglades! Gator, manatee, wildlife and exotic bird encounters! 4 hour tour.

Price: $88.95 per person
Location: 1010-6th Ave South, Naples, FL 1-800-592-0848
---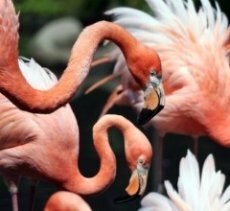 Everglades National Park -- More kid stuff in Naples Florida? You bet! The Everglades National Park isn't in Naples, but it's very close by. It would be such a shame to be so close and not take the time to visit the well-known Everglades. You can see the Everglades from a drive through Alligator Alley, but it's not as exciting as experiencing an air boat tour and visiting an alligator farm! You can take a guided tour on foot, camp for the night, canoe or kayak through the glades, see live animals in captivity and museum displays.

Location: 40001 State Road 9336, Homestead, FL 305-242-7700
---
Florida Panther and 10,000 Islands Wildlife Refuges -- A raw and ruggedly beautiful, 35,000 acre wildlife preserve, created to protect the endangered Florida panther, mangrove swamps and other wildlife, native to Florida. Hiking is also a great low-key family activity too, on the numerous trails in the park. Try camping, a leisurely stroll, boating or fishing. Be sure to bring along a camera.

Tip: No restaurant on grounds.
Admission: Free
Location: Between Marco Island and Everglades City, Florida. 239-353-8442
---
Golisano Childrens Museum Of Naples

A superb, top-notch facility for children, featuring a multitude of activities, events and displays for kids.

Admission: $10 for Everyone. Under 1 yr., Free.
---

King Richard's -- A very popular 'happening' place for the young folks..... Lots of activities to wear off some energy.....take a burn around the go-cart track, play video games, groove to the dance machine, check out the alligator pit, hit a few in the batting cage, splash your sister on the water rides, take in a few midway rides, get into a little rock climbing, and  a fast game of laser tag to round out your day!

Tip: Discount coupons available online from their website www.kingrichardspark.net
Admission: $25 for unlimited use.
Location: 6780 Airport Pulling Rd N, Naples 239-598-2042
---

Naples Beaches  --  A simple visit to the beach can be the highlight of a family vacation... there's SO much to do on the beach. Swim. Surf. Collect shells. Build a sandcastle. Snooze. Play frisbee. Lots to do on the beaches.

---
Naples Pier   -- The pier is located at the Naples Municipal Beach, and is focal point of the shoreline area.  Watch the dolphins jumping or take in one of the breath-taking sunsets, or take the kids fishing at the pier. No fishing license required.
Tip: This is a super place to get a family photo.
---

Naples Zoo at Caribbean Gardens  --  This small zoo is one of the most popular of the Naples attractions.  There's lots of exotic animals, monkey and reptile shows and guided tours to entertain all age groups. There are scheduled presentations, tours, and chances to watch the animals  at feeding time. A very clean zoo... also find the gardens pleasant too. A great way to spend a few hours or a day.

Tip: Buy tickets online and save some $$!
Admission: 13-64 $19.95, Seniors $18.95, Kids 3-12 $11.95, Under 2 Free.
Location: 1590 Goodlette-Frank Road, Naples, FL 239-262-5409
---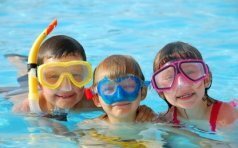 The Pool  --  A great way to pass the time.... pool time, oh ya! Whether at a hotel, resort or a vacation home rental, pool time is one of the greatest kid's fun activities. Give a kid a pool noodle or two, a pair of goggles, and a floating plastic raft and they can entertain themselves for hours! Mom and dad can 'kick back' can relax and supervise from a distance on comfy lounge chairs!
---
See Manatees --  Very cool kid stuff in Naples Florida! This tour promises manatee sightings. If you don't see a manatee, you'll get a full refund!


Price: Call for current pricing.
Location: Port of the Islands Marina, Naples, FL 239-642-8818

---
Shelling -- One of the all-time favorite Naples family activities is gathering shells, from the shores of the Gulf. These treasures are washed up constantly onto the Naples beaches. A plastic bucket or a mesh bag are best for gathering the treasures. Do be careful not to take any live shells. It's a free activity and tons of fun!
Shelling can keep kids of all ages busy for hours and hours. It's something that families can do together too.
---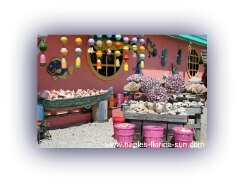 Shopping at a Beach Store  --  More kid stuff in Naples Florida! There's tons of 'beach stores' around. Take the kids to one of these touristy stores, for trinkets, games, beach toys, swim wear, beach towels, cool collectibles, shells, awesome t-shirts and much more. Kids love to browse at these stores and buy neat things. Lots of inexpensive cool kids things.

---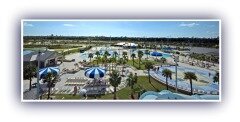 Sun-n-Fun Lagoon  --  This water activity park is surrounded by a lush preserve....A water park is a good alternative to the beach scene. This Naples attraction for kids has several featured pools, a 'tots pool',and 5 super cool water slides to choose from. A well priced activity.

Admission: 0-3 Free, Under 48" tall $5.50, Over 48" $12, annual passes available
Location: 15000 Livingston Rd., Naples FL 239-252-4021
---

There's tons of kid stuff in Naples Florida
to please kids of all ages!
Naples Florida Home  >  More Activities